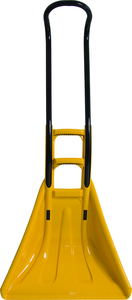 click image for larger view


Product rating:








Part number: ROC224

£73.28 inc. VAT

Description
The Penguin SnoBoss is a specially designed, ergonomic snow shovel designed for easy use and shovelling significant amounts of snow easily and effortlessly. This shovel is built to last and will come in for use for years to come without corroding, rusting or deteriorating in any way.
Features & Benefits
Light and easy to use.
Shaped handle and scoop.
Blade width 504mm.
Sold individually.
FREE DELIVERY ON ALL ORDERS OVER £100 NET VALUE