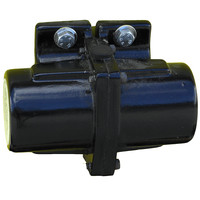 click image for larger view


Product rating:








Part number: ROC208

£394.92 inc. VAT

Description
The Magnum BL 240 The Vibrator Kit - Provides an on demand agitation. The vibrator is controlled remotely by the operator and keeps the grit, ice melt or other materials flowing freely. Fitted to the outside of the hopper.
Features & Benefits
Suitable for use with the BL 240 Salt Spreader.
Sold individually.
FREE DELIVERY ON ALL ORDERS OVER £100 NET VALUE