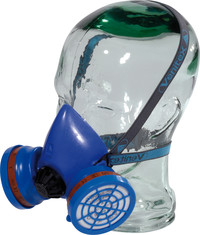 click image for larger view


Product rating:








Part number: RES078

£27.74 inc. VAT

Description

Venitex M3200 Mars Half Face Mask with A2 Filtering Cartridges and P2 Pre-Filters. A rubber half face mask that offers A2P2 protection. Comes complete with 2 A2 filter cartridges and 2 P2 pre-filters. The mask also features elastic straps and plastic shell packaging.
Features & Benefits
Conforms to European Standard EN140, EN14387 and EN143/A1.
CE marked.
Sold individually.
FREE DELIVERY ON ALL ORDERS OVER £100 NET VALUE