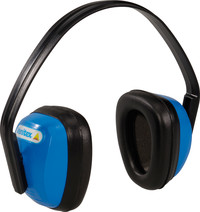 click image for larger view


Product rating:








Part number: EAR011

£6.73 inc. VAT

Description

Venitex SPA3 Ear Defenders are a basic ear defender offering SNR 28 dB protection. The ear defenders feature polystyrene (PS) and synthetic foam cups. ABS headband, that is adjustable in height with low pressure pads.
Features & Benefits
Conforms to European Standard EN352-1.
SNR - 28.
CE approved.
Weigh 158g.
Sold individually.
FREE DELIVERY ON ALL ORDERS OVER £100 NET VALUE