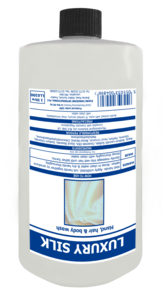 click image for larger view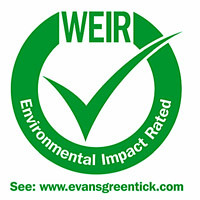 Product rating:








Part number: HAN083

£17.12 inc. VAT

Description

Evans Luxury Silk is a luxury hand, body wash and hair shampoo. Cleanses and yet protects skin against dryness. Contains moisturising properties, which help keep skin and hair feeling soft and smooth.
Features & Benefits
Produces a rich creamy lather.
For use with any 1ltr refillable cartridge dispenser.
Balanced pH, mild and gentle to the skin.
Contains a delicate perfume.
Ideal for use in prestigious washrooms.
Also available in smaller 500ml pump bottles and bulk 5ltr bottles.
Contains a pH of 7.0.
Low environmental impact product.
Sold in full case of 6 x 1ltr bottles.
How to Use
Hands: Apply undiluted to wet hands. Rub together to produce lather. Rinse in clean water and dry hands thoroughly.
Hair: Gently massage into wet hair until lather forms. Rinse thoroughly with clean water.
FREE DELIVERY ON ALL ORDERS OVER £100 NET VALUE