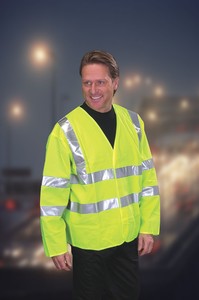 click image for larger view


Product rating:








Part number: HVJ200

£7.85 inc. VAT


Hi-Visibility - Motorway Safety Jacket - BSEN471 Class 3 - Clearly a Bargain!
Fabric - Conforms to BS EN471 Class 3. 100% Polyester.
Detail - Two band and brace configuration with two bands encircling the full length sleeves. 50mm width reflective tape. Velcro fastening.
FREE DELIVERY ON ALL ORDERS OVER £100 NET VALUE